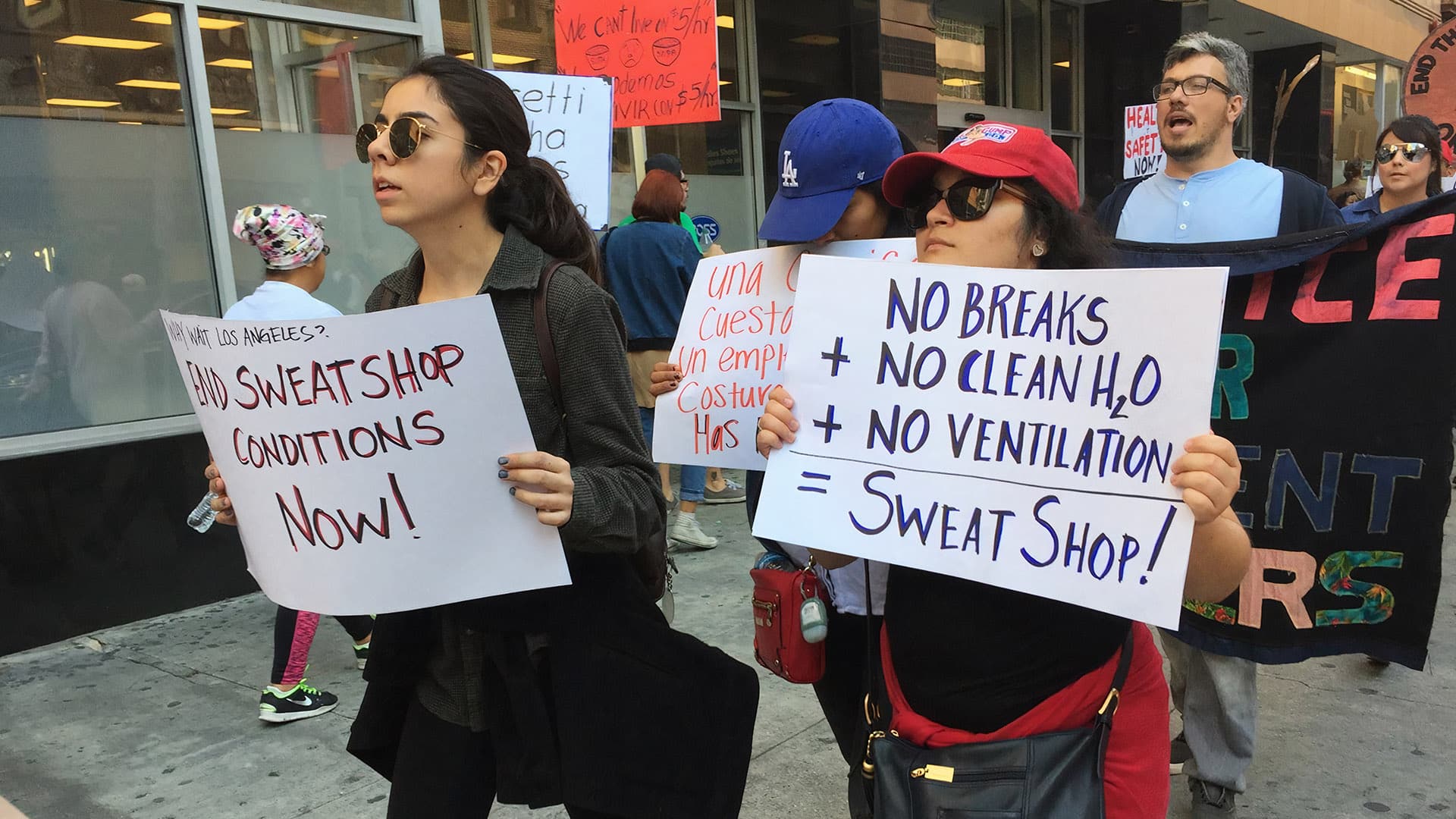 Support SB 497: Equal Pay & Anti-Retaliation Act
38% of California workers have experienced a workplace violation. The Los Angeles Worker Center Network endorses SB 497 (Sen. Smallwood-Cuevas), which would protect workers from retaliation after they report labor violations.
No worker should worry about being fired, bullied, or intimidated for simply demanding safety and dignity on the job. Learn more >>
Protect LA's Garment Jobs: The Future of U.S. Fashion
Rezoning and changes to land use planned for the Fashion District in Downtown Los Angeles (DTLA) through the DTLA 2040 Community Plan threaten to displace and potentially decimate the nation's largest garment industry and will result in the loss of tens of thousands of jobs for Angelenos.

Get involved in the campaign to preserve, protect, and incentivize garment manufacturing in the heart of downtown Los Angeles. Learn more >>
Support SB 227: A Safety Net for All California Workers!
The Los Angeles Worker Center Network is a member of the Safety Net for All Coalition, composed of more than 120 organizations throughout California.

In 2023, we support unemployment benefits for immigrant workers who don't benefit from unemployment insurance. SB 227 (Sen. Durazo) would create the first-ever Excluded Worker Program in California, to ensure that every worker family has a financial safety net in case of job loss. Learn More >>
Protect Investments in Worker Outreach in California!
Effective workplace laws require well-informed workers. Last year, California committed $50 million over two years to expand the California COVID-19 Workplace Outreach Project (CWOP), a historic worker outreach program that builds community resilience through workers' rights education. But, the governor proposes eliminating the program's second year in 2024.

We join the California Coalition for Worker Power to demand that California continue investing in this highly effective program to empower workers in low-wage industries. Learn More >>