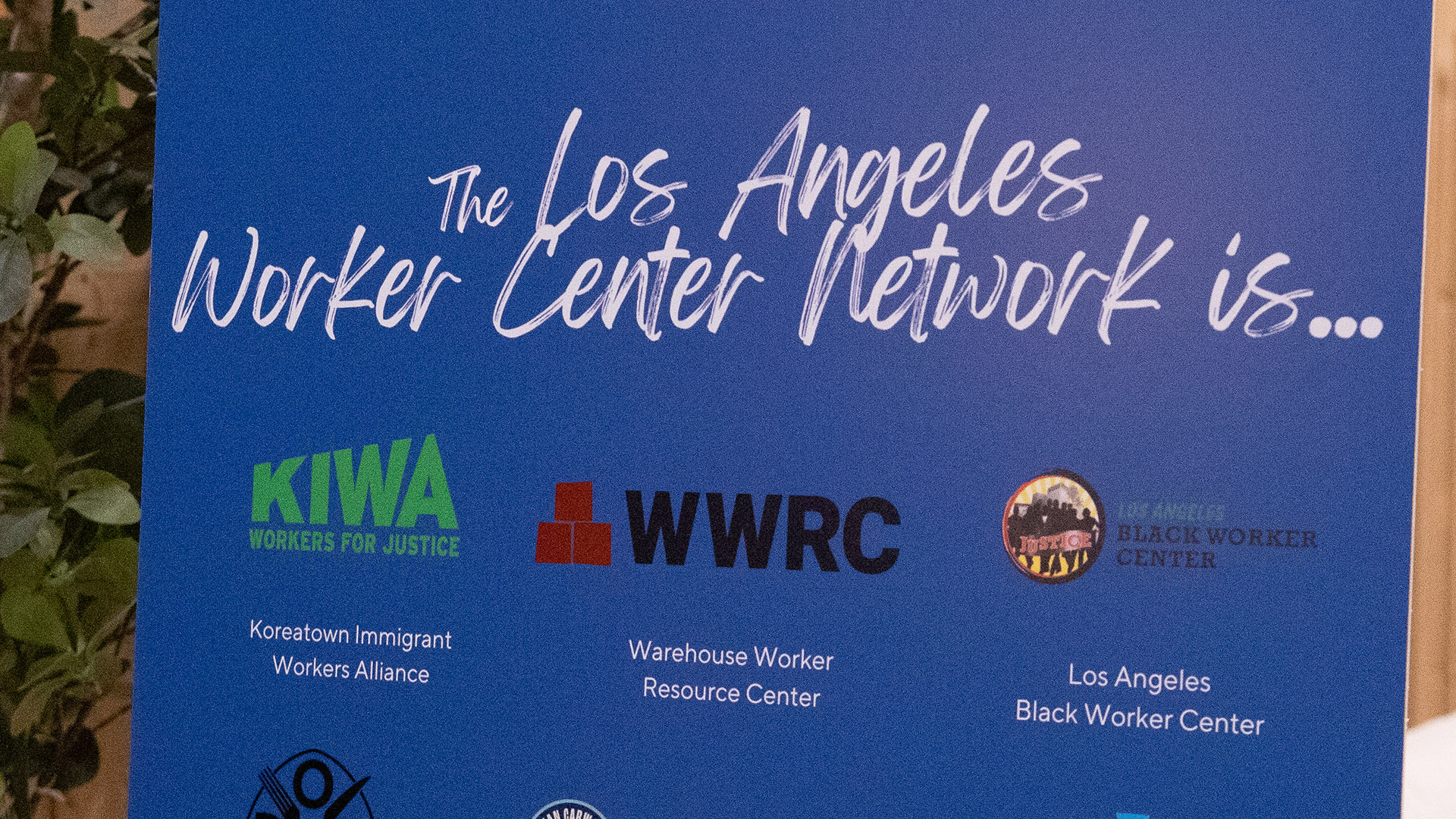 Our Members
The Los Angeles Worker Center Network (LAWCN) is a multi-racial, multi-ethnic, and multi-industry project led by nine worker centers and labor organizations in the Greater Los Angeles region.
We build upon over a decade of coordinated, worker-led activities among the region's worker centers to improve conditions in low-wage industries, including car wash, garment, home care, restaurant, retail, warehouse, and other low-wage sectors.
Visit About Us and What We Do to learn more about LAWCN's mission, history, and current projects.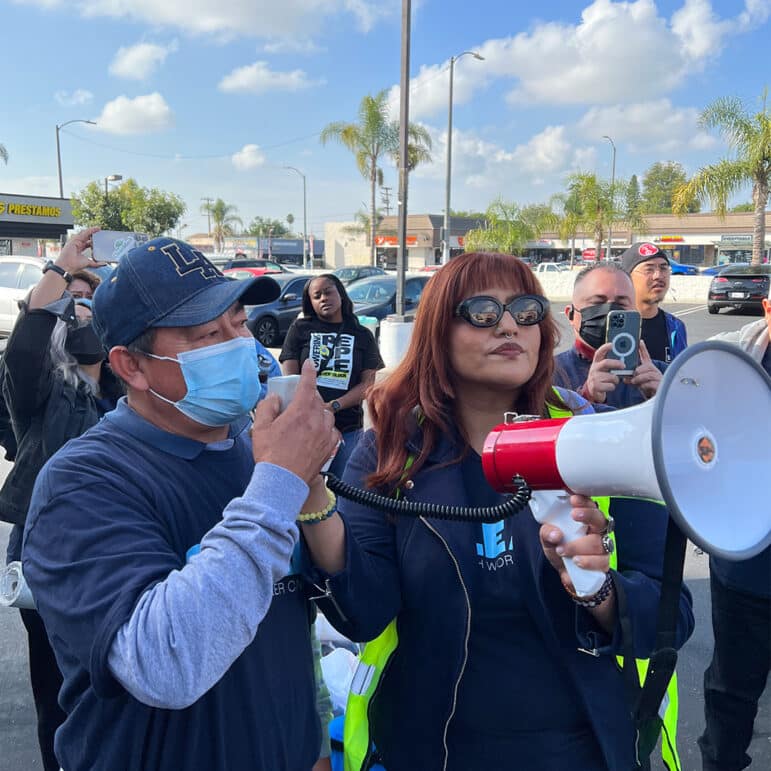 LAWCN Member Organizations
CLEAN is the country's first carwash worker center, transforming the lives of thousands of carwashers, in one of Los Angeles' most exploitative industries—hand wash carwashes. cleancarwash.org
GWC is a worker rights organization whose mission is to organize low-wage garment workers in Los Angeles in the fight for social and economic justice. garmentworkercenter.org
KIWA builds power with immigrant workers and renters to bring about a more just and inclusive Los Angeles. KIWA organizes primarily Korean and Latino workers, with a focus on the restaurant and retail industries, in Koreatown and beyond. kiwa.org
The mission of LABWC is to increase access to quality jobs, reduce employment discrimination, and improve industries that employ Black workers through action, workforce development, and unionization. lablackworkercenter.org
PWC aims to secure the dignity and safety of the Pilipinx community in Southern California and build labor leaders in the domestic worker industry. pwcsc.org
Founded after Sept. 11, 2001, as a worker relief center for affected restaurant workers and their families, ROC is a national organization with multiple chapters across the country, fighting to improve wages and working conditions for the nation's restaurant workforce. rocunited.org/losangeles
WWRC is dedicated to improving working conditions in the warehouse industry in Southern California. WWRC focuses on education, advocacy and action to change working conditions in the largest hub of warehousing in the country. warehouseworkers.org
The UCLA Labor Center is a research and extension department at the University of California, Los Angeles focused on organized labor and labor rights. It was created in 1964 as the Center for Labor Research and Education and is a unit of the UCLA Institute for Research on Labor and Employment. labor.ucla.edu
Bet Tzedek is one of the nation's premier legal services organizations, providing free assistance to thousands of Los Angeles County residents. Bet Tzedek responds to emerging community needs while providing self-determination tools that empower individuals to advocate for themselves and their communities. bettzedek.org